Fortima is  specializing in highly precise metal and plastics machining. We divide production-service activity into three basic parts:
The production of high-quality wear parts for construction machinery. In our rich offer you can find clevis pins dedicated for different type of specific machine models, universal clevis pins, pivot clevis pins, self-lubricating  steel bushing, brass bushing, pressed steel-brass bushing, cylinder heads and many essential accessories used in repairing machines and constuction devices.
Tool services by using CNC and conventional machine tools. Our offer includes machining (milling, turning), grinding, thermal processing and EDM machining. We also offer injection moulds and 3D CAD modelling.
Plastics processing – the company has its own injection molding. We produce our own detailed molds and with the use of ABS, PP and other materials.
Our offer range is directed to manufacturers of construction equipment, machine accessories (buckets, caterpillars), wholesales and retailers dealing with construction equipment and heavy machinery servicing. We also perform custom-made orders.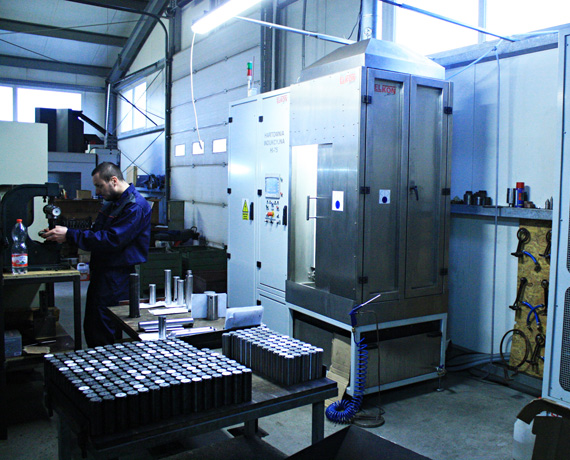 Visit us
Zwyciestwa Str 7, 95-082 Chechlo Drugie, PL
Call us
(0048) 607 592 178
(0048) 603 171 123